Dark Ops
Your Shopping Cart
0 Items
Qty
Sub Total
Your Shopping Cart is empty.
Cart Subtotal: $0.00
Dark Ops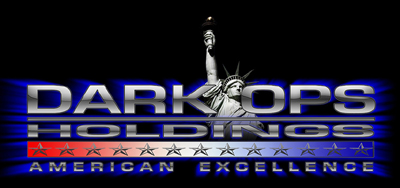 The HellFighter™ X-15 Tactical Entry light is the most advanced weapon mountable entry light on the market today. Its shock isolated bulb can endure the pounding of large caliber automatic weapons fire. With astonishing outputs to 150 lumens, they are the brightest 6 volt weapon lights in the world.Dark Ops Presents: Counter Sniper Scopes and Hellfighter Lights
Counter Sniper Scopes
Borne of a decade of development for the sterile and untraceable optical rifle sighting requirements of Special Operations and clandestine warfare, CounterSniper Military Optical Gunsights Corp. manufactures a line of optical weapon sighting systems and visible and IR laser aiming systems from CQB to long range sniping and competition. The CMOG Titanium Line is the only tactical riflescope in the world UNCONDITIONALLY warranted for life. Battle damage, bomb damage, even bullet impacts are covered. If it is damaged unworkable, send it to us and we will fix it or give you a new one.
CounterSniper Military Optical Gunsights Corp is Headquartered in Rochester NY, the imaging capital of the world. Long a primary Soviet nuclear impact target due to the creation of optical sighting systems for satellites, spy planes and now digital imaging devices, it is home to some of the premier optical creation, coating and imaging companies. The integration of these capabilities yield some of Americas most critical observation technologies. For more info on these remarkable tools of the preservation of liberty, call us, come see our facility in Rochester NY, or see your authorized CounterSniper Dealer! CSO Crusader and Avenger Series Riflescopes CounterSniper's worl renowned tactical rifle scopes are considered by many to be the finest optical gunsights available at any price. Military direct prices range from $1325.00 to $2860.00 dollars for the T6061 Aircraft aluminum models and from $4129.00-$7150.00 for the Titanium models.
What makes a riflescope cost up to 7000 dollars? It is the combination of the best components the world offers with an attention to detail on which your life can depend. These include:
- Forged and milled pure Titanium or T6061 aircraft aluminum bodies.
- Impact resistance to more than 5000 times the force of gravity.
- Lenses of utterly flawless transmissivity, composited to aspheric lens elements to eliminate chromatic aberrations with apochromatic lenses with Extra Low Dispersion Glass.
- Proprietary-230-+485°F degree stable pure optical glass
- 24 step vacuum Bertrillium-Zantitium™ multicoating, raises the light transmission coefficients to beyond anything achieved to date.
- Massive 56mm primary objective lenses offer nearly triple the light transmission area of lesser designs.
- Vacuum and lifetime sealed with a mixture of nitrogen and rare earth gasses.
- Vaporless, fogless, mirageless- unaffected by atmospheric ranges from below sea level to 5 miles above it.
- aterproof for marine-ops, dustproof for desert warfare & ergonomically compatible with arctic gloves or desert heat.
- Revolutionary front and rear reticle focal plane design dramatically reduces parallax & provides an immovable reticle plane with variable power accuracy identical to fixed power designs.
- Selective ranging at power allows for 1 fourth to 1 milliradian ranging, zoomable as needed on FFP Models.
- Variable power illumination to the reticle-red and green and black
Add these features to the specs below it yields a warfighting optic bordering the incomparable. They are in service today with elite Military and Law enforcement units in variable power ranges from 1-8x up to 10-40x, with a power range for nearly every known tactical application.
Specifications
Optical Glass Construction: Primary objectives to 60mm in Proprietary, Hi-Flourite, Leaded 99.997%Pure Optical Glass with (Aspheric Lamination on the Titanium models, apochromatic ELD on Aluminum), Features 230-+485 degree stable Bertrillium~Zantitium multicoated optics on both primary, secondary and interior lens groups, Night Vision Compatibility available. 10-14 lenses in 7-12 groups depending on power.
Turret Construction: Patent pending turret locking system, 7.5 or 15MOA per revolution, scopes can be locked down in applications that do not require ranging. Stainless Steel & brass construction, rustproof, triple sealed. 1/8th or 1/4 MOA increments.
Focusing: SideFocus, Torsional Friction lock, indexed for distance, left hand side, non-focusing models feature our power dependent parallax free design.
Eye relief: Extended eye relief design for high power rifles, minimum 3.02 inches to 6.44 inches based on model.
Waterproofing & Chemical Survivability: Internally pressurized, Viton Sealed,MilSpec Immersion Tested & Waterproof, Autoclavable Decon OK
Reticle & Illumination: Mildot, Tactical Cross, TDRM Front or Rear Focal Plane Engraved Glass shockproof to 5000g's, lifetime warranted. Tri~Color Red, Green, Black Variable Intensity, 4 Color Red, Green, Blue, Black Variable Intensity on Titanium models
Tube Diameter: 30mm/1.18 or 35mm, model specific, 44mm ocular diameter
Finish: MilSpec Covert Ano Blk Matte Hardcoat, custom finish available
Diopter Range of Adjustment: Minimum -3.5 to +3.5 model dependent
Windage and Elevation Adjustment: 45 MOA Minimum up to 240MOA, lockable-see specs for specific model
Tube Construction: Forged & milled Titanium Space AlloyMilSpec Hard Ano 30 or 35mmMilled 1 pc Square-Saddle Tube or Forged T6161 Aircraft Aluminum Alloy Covert Black Anodized Body 30 or 35mm Milled 1 pc SquareSaddle Tube, Titanium Springs
AntiFog Gas Purge & Seal: Proprietary rare earth/nitrogen/argon gas purged, hard earth sealed Optical Transmissivity Coating: 24 step vacuum Bertrillium~Zantitium™ multicoating on both primary, secondary and interior lens groups, proprietary dim and blue light dawn/dusk enhancing coating provides dramatic increase in lowvisible spectrumlight settings, enhances clarity and contrast.
AntiScratch Coating: TitaniStar 68 Rockwell Mil Spec AntiScratch coating, all exposed primary and ocular lenses
Mirage & Haze Filter Daylight Coating: InfraShield proprietary Daylight InfraRed spectrum blocker for rays 685nm and higher
Water Displacement/Ice Shield Coating: CSO Proprietary HydroShear Moisture Displacement Coating
Dust Prevention Coating: CSO Proprietary DustCaster Anti~Static IonCharge
Warrantee: The world's most comprehensive warrantee on optical gunsights. The world's only lifetime warrantee on tactical scopes. Limited Lifetime on optical aluminum models, Lifetime UNCONDITIONAL with full battle damage replacement on Titanium models. See card within package for details and reflex and electronic sight warrantees and over runs or contract designate, certain limitations apply.

Hellfighter Lights
The HellFighter™ X-15 Tactical Entry light is the most advanced weapon mountable entry light on the market today. Its shock isolated bulb can endure the pounding of large caliber automatic weapons fire. With astonishing outputs to 150 lumens, they are the brightest 6 volt weapon lights in the world. Constructed of the world's toughest materials and tested in the battle zones of Baghdad and south-central Los Angeles, the HellFighters have the proven reliability required for lethal environments. The Impact bezel is made from 1045 through hardened steel. Its patent pending glass breaker is designed to shatter glass with the same hand holding the light, rather than shooting out the rear window as the car drives off.
All HellFighter Lights are made of aircraft grade 6061 T6 511 aluminum, with the most comprehensive finishing and anti-corrosion treatments on the market today! All are alodined for conductivity enhancement, hard anodized for protection from the environment, and triple coated with molybdenum disulfide and manganese phosphate finishing. The dedicated gun modules are Class 3 anodized for IR invisibility. The massive X-15 and X-12 bodies fits standard 30mm scope rings and features our patent pending lockout bezel assembly, which completely disables the light as needed. The X-8 is also shock isolated and will work with all 1 inch systems. All will operate at full power from -10° to +130° Fahrenheit. With 6 Viton® high-temp double O-rings at the connection surfaces, they are waterproof. The High-temp, high transmissibility Iridium coated borosilicate glass won't deform like plastic lenses, is field replaceable and is recessed to avoid powder spray from the muzzle blast. The replaceable steel belt clip is big enough to work with military web belts, and prevents the light from rolling. Unlike complicated multifunction lights with electronics that can fail and functions that can be catastrophically mixed up under the pressure of live fire engagements, all HellFighter lights are designed to exactly what a tactical light should -- provide powerful illumination on targets that need it! Its twin 123 Series 3 volt lithium batteries (included) drive the Xenon/Halogen bulb to a devastating 150 peak lumens! The reflector is milled from solid aluminum and mirror chromed with a stipling that diffuses the off-axis light into a flawless, dazzling beam absent the dark rings of lesser lights. Each bulb is factory focused for life! The momentary/lock-on switch allows for intermittent tactical use as well as single thumb lock-on activation. The patent pending recessed tail switch prevents inadvertent activation in combat environments. Milled lanyard holes will take standard military paracord. Replacement parts and batteries are readily available from the HellFighter website or premier tactical dealers worldwide!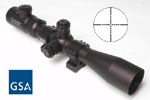 Our Price: $1,034.99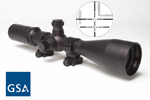 Our Price: $1,241.99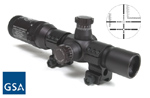 Our Price: $989.99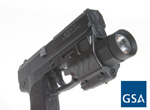 Our Price: $125.99


Our Price: $89.99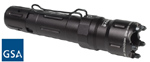 Our Price: $116.99


Our Price: $161.99


Our Price: $58.99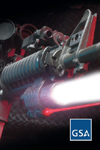 Our Price: $152.99


Back to top