Our new Gift Cards are available all year round. They can be purchased in store, over the phone, and through our web site. They make great gifts for birthdays, holidays, special events, or just everyday for that special someone.
Clearance - up to 70% off
Save even more money...

Shop our items marked up to 70% off so you can save big!
New Products
New products added for 2023!
Check out the new items we are adding for 2023.
Featured Product
Survival Body Armor Corrections Vest

The top-of-the-line in concealable carriers.
Clearance Items - Up to 70% off!
VisualBadge from Smith & Warren

VisualBadge from Smith & Warren is the innovative new program that lets you build your own custom badge online in just three easy steps!
GSA Schedule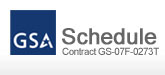 Total solutions for Law Enforcement, Military, Security, Facility Management Systems, Fire, Rescue, Special Purpose Clothing, Marine Craft and Emergency / Disaster Response.