Wigwam
Your Shopping Cart
0 Items
Qty
Sub Total
Your Shopping Cart is empty.
Cart Subtotal: $0.00
Wigwam
Wigwam Mills, Inc. is proud to knit its socks in Sheboygan, Wisconsin, U.S.A., just for you because we care.
Our manufacturing facility is state of the art and getting more "green" all of the time. We have and are working with local utilities to improve our efficiency and limit our carbon footprint by installing solar energy panels to heat our water, motion sensory lights to limit wasted power, and responsible waste management to re-use and recycle as much as we can.
We support wool producers in this country by sourcing our wool almost exclusively from American yarn spinners who buy from American wool growers. And we support domestic yarn spinners whenever possible and work with them to get the best quality natural and manmade fibers and yarn for all of our products.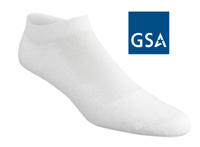 ON SALE: $7.99


Back to top